KICK ANXIETY & DEPRESSION INTO TOUCH™
Emotive Minds - the mental health game-changer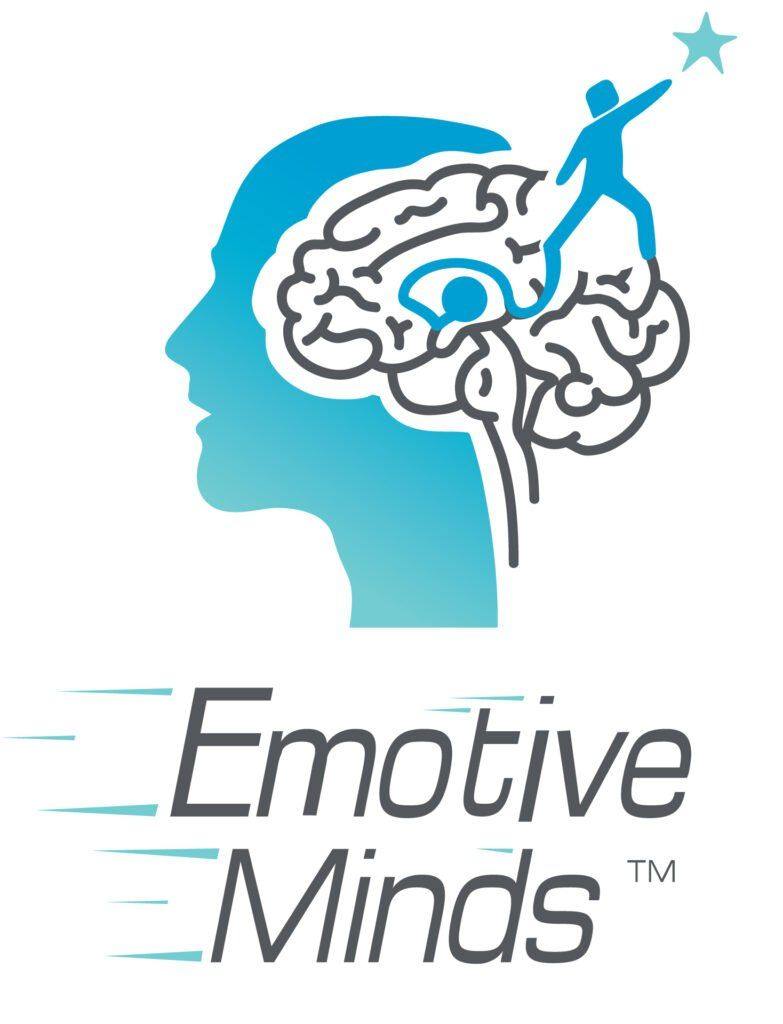 Giving real hope to millions of people worldwide who are suffering from common mental health issues.
Key features:
A powerful and rapid educational approach to resolving most common mental health issues
Resolves or significantly reduces symptoms for most people within 1-6 days
Gives a clear understanding of the underlying brain operating system which underlies stress, anxiety, depression, phobias, traumas and addictions
These are not mental illnesses.  They are emotion-driven learned behaviours.
Emotional overload or overwhelm is a key driver in many mental health problems – especially anxiety and depression.      
Medication may help in relieving the symptoms but may also lead to major side effects.   For chronic situations medication may be necessary as the initial response.
Talking about it, while helpful, will also have limited success in resolving these problems. Some "talking about it" methods may in fact aggravate the problem.
The tools and processes available through the Emotive Minds programme can deliver rapid and lasting change.
I have used these processes with numerous clients and observed the consistently positive results at first hand.   See testimonials that follow.
A Resolve Coaching session is recommended as the first step.   For some issues one session maybe all that is required.
ONE LIFE - ONE CHANCE AND THIS IS IT!
Let me give you the change tools to make it the best life possible.
I am a coach-therapist and emotional wellbeing specialist – helping individuals and workplaces transform stress, worry and related emotional / mental health problems to calm, confident wellbeing.
I can work with a wide range of problems that might be getting in the way.  See our coaching page for more information.
This stuff really works for me and for the numerous people I have used it with over the past few years.  These tools work quickly, give lasting change and are supported by the latest neuroscience research.  

Boost your resilience and emotional wellbeing immediately with Resolve Coaching.
I offer coaching and courses from my office and training centre in Invercargill, New Zealand and am happy to work with you anywhere via Skype, Zoom, Messenger or high-quality online courses.
Get back your interest and enthusiasm for life. Contact me now!

How it Works
Your brain is a computer.    The programmes (apps) it is running are delivering your behaviour.
Resolve Coaching gets rapid change by deleting or replacing brain apps that are causing most of your emotional or mental health problems.
New apps will work better in getting you what you want in life.
Don't just take my word for it:
Ella:
I cannot express how effective and freeing my sessions with Alan were. Having been a smoker since I was 10 years old he paved the way for me and brought about the smallest, yet biggest changes into my life with his work. He helped me bring back my light, my confidence, belief in self and knowing which I'd begun to lose in every aspect of my life. I will be forever grateful for what he has done for me, what I gained from the techniques he applied to release the negative emotions/thoughts holding me down. Thanks to Alan I am no longer imprisoned by smoking nor the trauma driving that habit – over-whelm, fear or stagnancy.  After a long journey I now have my life and my power back!
Anyone who works with Alan will see and feel the quality of his methods and also appreciate him as a person, I found him to be non-judgmental and a really genuine person which in itself means he can create a space for movement, potential and overall well-being! What more could you ask for?  
Jessica:

I was in Japan when I had an unexpected traumatic event. I was unable to move due to breaking both tibia and fibula of my right leg. Upon returning to New Zealand I started to have attacks, which would sweep over me in situations I felt I wasn't in control of, such as in an airplane, driving a car, showering and out in public areas.
I tried various therapies without success.   I was then recommended a session with Allan. We didn't go into detail of my event, yet I was able to take control of that memory, the emotions attached to it and now no longer let it control me.
I have not had an attack since my session with Allan and can now revisit my trauma as just part of my history. It had been such a difficult time emotionally and not having these attacks has absolutely helped me continue to enjoy life the way it should be.

Elspeth:
It's amazing to think this time last year when I came back from overseas and not long after that I came to visit you, quite confused about where to go and what to do. A year later I have a Bachelor's degree, I have a clear career path, can cope with public speaking, have met the man of my dreams and am moving to Auckland soon to be with him!!! Thanks so much for all your help and for the tools to get me on the right track.